Saw some really exciting news on the @dogfishbeer twitter feed this morning.  Sam Calagione from Dogfish Head will be at the Blind Tiger Ale House in the West Village pouring some of their newest beer, Faithfull Ale.  Like many of Dogfish Head's other custom brews, this one is inspired by music, in this case, the music of Pearl Jam.  The brew is being released to commemorate the 20th Anniversary of Pearl Jam, which really just makes me feel old even typing it.  Still, I can't wait to try it, and especially poured by the extremely dreamy Mr. Sam Calagione.
In a second exciting tweet and blog post, they also announced that they will be re-releasing the extremely popular Miles Davis inspired Bitches' Brew, and another beer I've never tried called Hellhound on my Ale, inspired by the legends surrounding blues musician Robert Johnson.  These should be in distribution by next week, and we are totally excited for that too!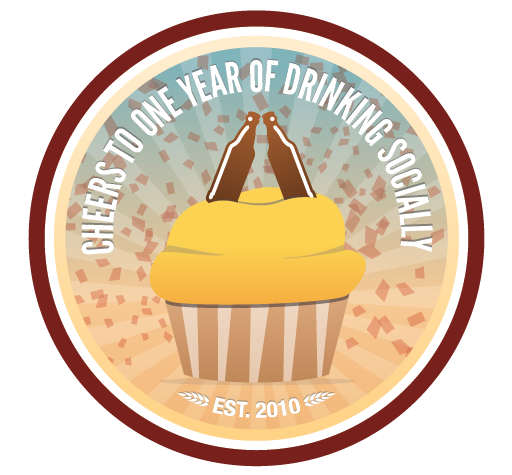 Another really exciting event this weekend is the Untappd 1 Year anniversary party!  They have a post detailing the parties going on in various cities, and the NYC party will be at Rattle N Hum, this Saturday at 8PM.  They will have the 25 most popular beers on untappd on draft as well as a special commemorative anniversary IPA from Bolero Snort Brewing.  Most importantly, you get a badge for checking into any beer this weekend, and I don't mind telling you how we live and die by our Untappd badges.